When faced with a problem, many people think "I can fix it myself!" Sometimes they're even right.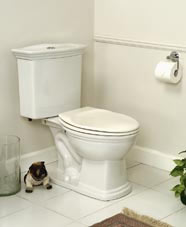 There are many reasons someone might want to deal with their plumbing problems on their own. Perhaps they have a limited budget, have had a poor experience with someone else working on their home, or perhaps they simply like fixing stuff. Whatever the reason, how do you know when DIY is the right way to go? We'll try to help you figure it out.
Before you begin any plumbing work, always make sure you know the regulations in your area, especially if you're getting ready to sell your home or if it's a big project. There are some states that require all plumbing be done by a licensed plumber; Massachusetts is one example. Some municipalities need you to have permits for some types of projects, but not for others. Take the time to double-check the legal stuff and you may save yourself some hefty fines!

Now that you've confirmed you're legally ok to tackle your particular home plumbing project, let's see if you still want to.
First: Do you have the skills? If you've never looked at the inside of a toilet, changing a flapper will probably be a no-brainer, while changing the toilet may be something to pass on. Installing a simple drip system for a home garden is definitely something most people can do, but installing copper piping is more complicated. If you don't have the skills, call a licensed plumber.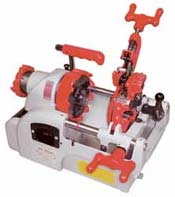 Second: Do you have the tools? An experienced do-it-yourselfer probably has all the tools needed to install a sprinkler system or a faucet, but might need to buy specialized tools for some projects. If you need to buy expensive tools just for this one project, you might want to let your plumber do it.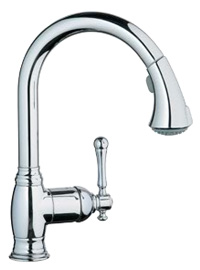 Third: Do you have the time? When you're new at a task, it can take three times as long as you expect, or even longer! Something always seems to go wrong, especially if you're in a hurry. Valves get stuck, the kit is missing a part, the bit next to what you're working on breaks too, you don't have the right parts after all… the list goes on. Yes, most people can install a faucet, but if your nights and weekends are already on a tight schedule with soccer games, conference calls, and taking care of Grandmother, the time may simply not be there for a DIY project, much less any issues that pop up. Regardless of your skills, sometimes it's simply less frustrating to have a trusted local plumber drop by for a few minutes.
Lastly: What's the worst thing that will happen if you don't fix it right? In the case of a faucet supply line, if you find that something didn't work quite right, you can usually just turn off the water and try again without hurting anything. On the other hand, delays in properly installing a new toilet in a one-bathroom home with a potty-training two-year-old is a bigger problem. If the consequences of messing up a project will be major issues or a health hazard, we recommend leaving it to the professionals.
Once you've decided that you are ready, willing and able to do-it-yourself, get to it! Make sure you have all the tools and parts you'll need, maybe invite a friend to help and make a day of it. But, just in case, have the name of a good local plumber handy, too.
Have a good DIY story? Let's hear it!