Pictures and details courtesy of world traveler Bob Cromwell
Mr. Cromwell has spent many hours dedicated to documenting world toilet conditions. He has given us written permission to post his photos and information here.
We would love if you would share your toilet pictures and experiences from around the world with us. Please recognize that Mr. Cromwell experienced some very nasty toilets in some countries but that is not a reflection that all toilets in those countries are all that bad. We are sure that there are many wonderful (and unique to U.S. standards) toilets in every country (and if you can share them with us we will gladly show/share them here).
Stationary Toilets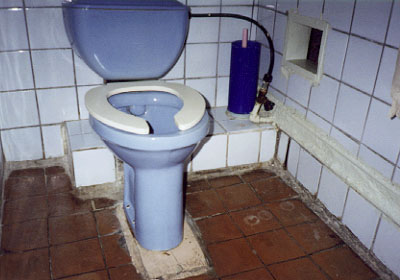 Ward hallway, Hospital #122 in the Name of Sokolov, Sankt Peterburg, Russia. Note open plumbing chase, used by patients to dispose of empty vodka bottles, newspapers, and cigarette butts. Many plumbing chases in the hospital have experienced minor flue fires.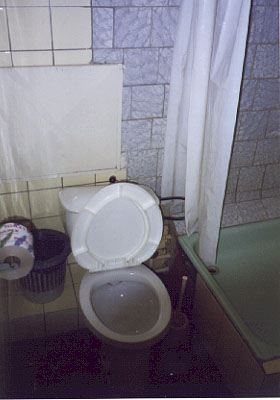 Dorm room in postgraduate nursing school, Hospital #122 in the Name of Sokolov, Sankt Peterburg, Russia. Note roll of Russian toilet paper at left, less rare these days. Immediately post-breakup, one of only two toilet paper factories in the entire USSR had been in Latvia, and thus gone in the first wave. Russian TP quality has greatly improved.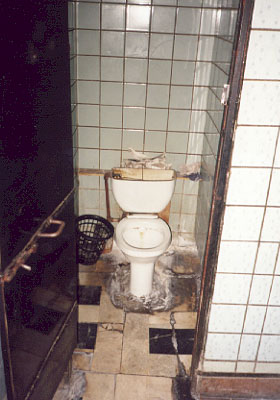 Public toilet, Moscow, Russia. Note the standard Russian lack of seat, just a refreshingly cool porcelain bowl. Especially bracing during those chilly Russian winters. Plus the prison-style door. Far scarier in person, as there's no lighting, and one experiences the fear of the unknown. Bring a flashlight! Or a camera with a flash…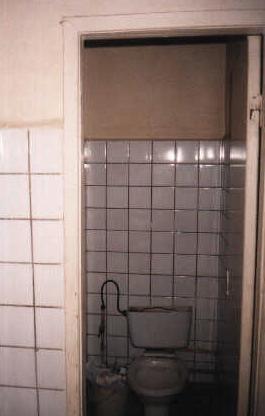 Staff toilet, Hospital #122 in the Name of Sokolov, Sankt Peterburg, Russia. Note, once again, the standard Russian lack of seat, and the complete lack of lighting outside flash photography. Also note the non-perpendicular door frame. Soviet craftsmanship…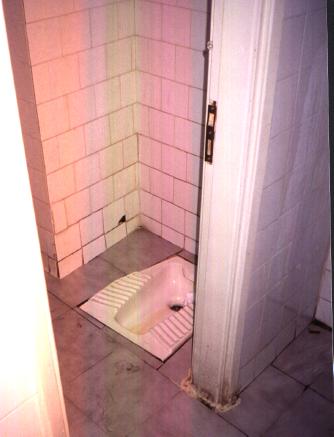 Korinthos train station, Peloponnese, Greece. An example of the relatively rare mainland European squatter.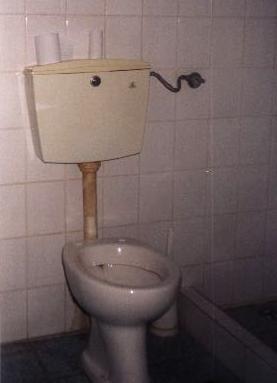 Akti Hotel, Korinthos, Greece. Seatless!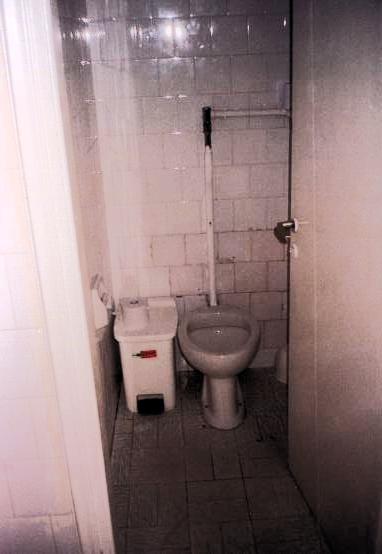 At Olympia, Peloponnese, Greece, site of the original Olympic Games and the Temple of Olympia Zeus, one of the Seven Wonders of the Ancient World. This one is no wonder, however. Seatless!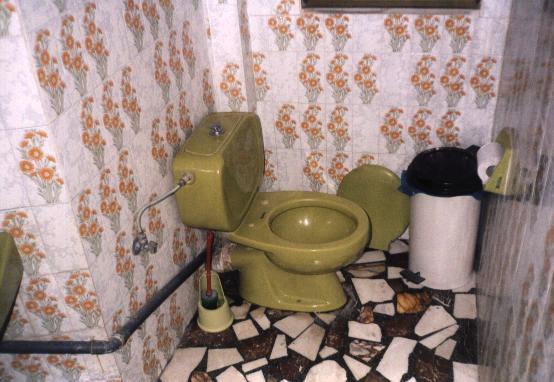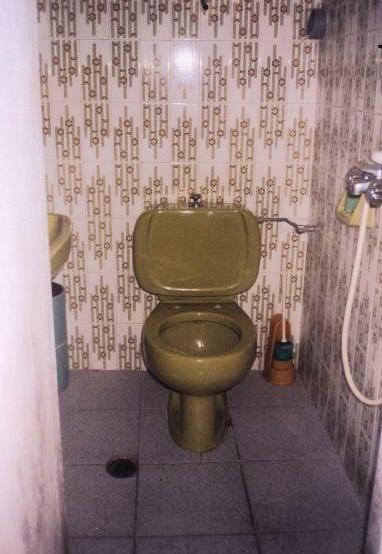 Two toilets in the Ionian Domatia in Vathy town, on the island of Samos. An intense avocado, one with a forcibly removed seat and lid. Both seatless!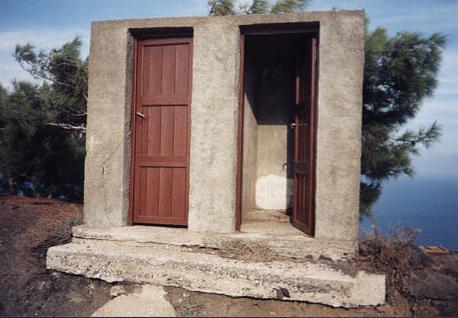 Along the path following the ridgeline from the main town of Fira to Oiua, on the Greek island of Santorini. Technically known as an Aegean mountaintop dual squatter.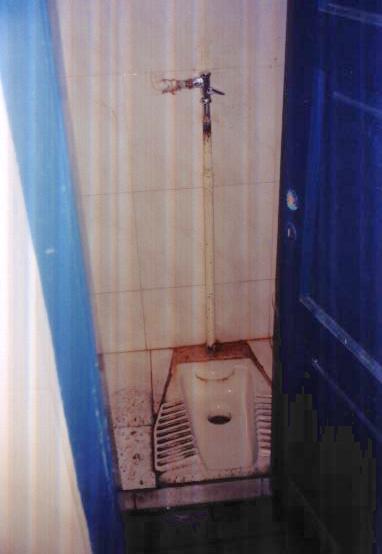 The main public toilet, just off the central square, on the ever-so-elegant island of Santorini.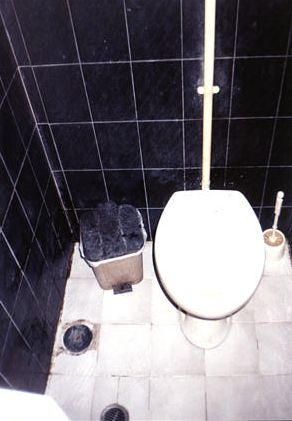 In the Rodos Hostel, in the old city of Rodos, on the island of Rhodes. Seatless!
---
Non-Stationary Toilets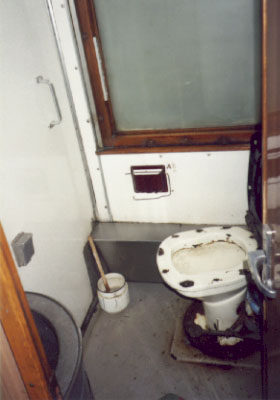 Russian passenger car on Moscow-Sankt Peterburg line. Many Russian train toilets have weak or broken springs on the trapdoor at the base of the bowl, providing a view of the tracks rushing past and a refreshing breeze. No TP, just a wire brush in a small bucket…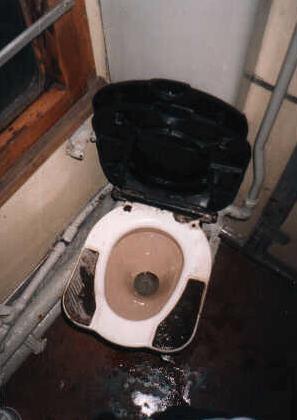 Latvian passenger car on the Riga-Tallinn line. Note the footpads — most Soviet rail cars were built to all-USSR standards, hence this feature for Central Asian use. Lower the seat and it's a raised throne. In the configuration shown, it's an elevated squatter. The tricky part is staying perched up there as the train sways through erratic Soviet-era rail joints, especially on the largely unmaintained Russian rail lines. The exposed plumbing may provide adequate hand grips for those trying these advanced techniques, although I spoke to someone who was sent flying, with semi-disastrous results, during just such an attempt.