January 28, 2016
Name of Product: AquaRug shower rugs
Hazard: The four suction cups on the underside of the rugs can fail to prevent slipping, posing a fall hazard to the user.
Remedy: Replace
Consumers should immediately stop using the recalled shower rugs and contact Tristar for instructions on how to dispose of the rugs and to obtain a free replacement rug.
Consumer Contact: Tristar Products toll-free at 888-770-7125 from 7 a.m. to 6 p.m. CT Monday through Friday, or visit the firm's website at www.tristarproductsinc.com and click on "Aqua Rug Recall" for more information.
Units: About 1.4 million (in addition 70,000 rugs were sold in Canada)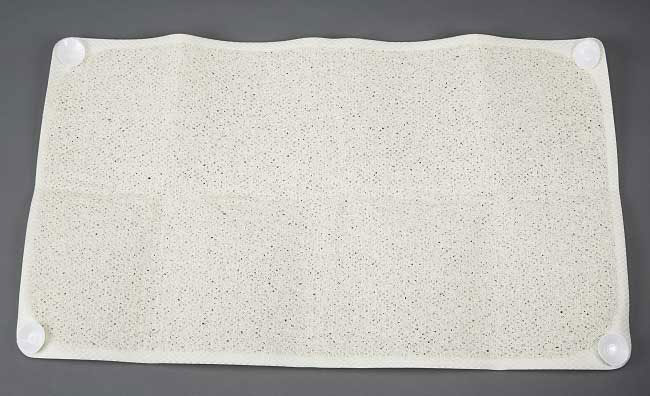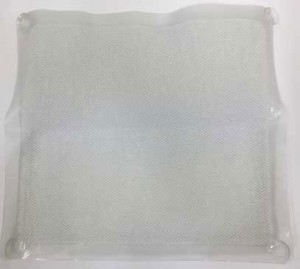 Description: This recall involves Aqua Rugs with four plastic suction cups. The rugs are intended to provide a slip-resistant surface in the shower or bathtub. The rugs were sold in beige and clear, and in two sizes: 29.5 inches by 17.25 inches for use in the bathtub, and 21.75 inches by 19.75 inches for use in a shower stall. The rugs have a plastic border and only four plastic suction cups, one affixed to the underside of each corner of the rug. "AquaRug" and "As Seen On TV" are printed on the front of the cardboard packaging.
Incidents/Injuries: Tristar has received 60 reports of consumers falling in the shower or bathtub while on the recalled four suction cup rugs, including 30 reports of injuries such as bruises, cuts, and fractured or broken bones.
Sold at: Bed Bath & Beyond, Dollar General and other retail stores nationwide, online at Amazon.com and BuyAquaRug.com, by Tristar through direct response television commercials, and through a live television show on QVC, from July 2012 to September 2015 for between $18 and $28.
Importer: Tristar Products Inc., of Fairfield, N.J.
Manufactured in: China
CPSC Consumer Information Hotline
Contact us at this toll-free number if you have questions about a recall:
800-638-2772 (TTY 301-595-7054)
Times: 8 a.m. – 5:30 p.m. ET; Messages can be left anytime
Call to get product safety and other agency information and to report unsafe products.
http://www.cpsc.gov/en/Recalls