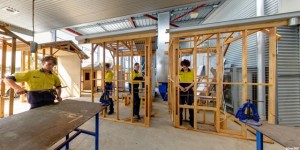 Below, you'll find our original post from 2016. For updated information on the 2017 scholarship opportunity from My Service Depot (now $2000!), please visit https://www.smartservice.com/smart-service-scholarship/
Are you currently attending, or plan to attend, a college, university, or trade school with the intention of pursuing a career in a field service industry? Know someone who is? Well, we have some good news: a $1000 scholarship is being offered by My Service Depot for the 2017 Spring and Fall semesters!
The company, known for its Smart Service software, has chosen to offer the twice-yearly scholarship in light of the growing movement to better recognize alternative career paths after high school, as well as the chronic shortage of skilled workers. Says Creative Director Ben Yackshaw, "At My Service Depot, we feel that too much effort is spent directing young men and women to pursue traditional four year colleges and liberal arts degrees when those degrees don't necessarily translate into good jobs for graduating students.  Meanwhile, many field service occupations that offer intellectually stimulating and well-paying work remain understaffed."
The scholarship is open to anyone who's enrolled or planning to enroll in a skilled trades program, and  has graduated high school in the last 15 years – or will have graduated at the time of receiving the award – with a 2.5 GPA or better. All that's needed is either a video (5 minutes or less) or written essay explaining the applicant's interest in the skilled trades. Video is preferred "both to increase the appeal of the opportunity and to emphasize traits (affability, presentation) we feel will better serve aspiring field service professionals in their chosen field."
For full details and eligibility requirements, visit http://www.smartservice.com/scholarship.html – entries for Spring 2017 must be submitted by Thursday, November 10th, 2016!
We think this is a great opportunity, and encourage everyone to spread the word!