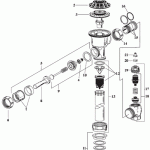 When faced with a problem, many people think "I can fix it myself!" Sometimes they're even right.
There are many reasons someone might want to deal with their plumbing problems on their own. Perhaps they have a limited budget, have had a poor experience with someone else working on their home, or perhaps they simply …
Continue reading
Should You Fix It Yourself?