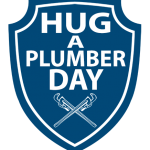 Hug A Plumber Day is an opportunity to express the gratitude and appreciation plumbers deserve every day.
From ancient aqueducts to modern designer kitchens, moving water to where we need it has always been a huge deal – a steady supply of clean water being necessary if we're to do anything at all. Likewise, keeping …
Continue reading
Have You Hugged Your Plumber Lately?